Builders' merchants looking to improve gross margins by 3% are being invited to the Bubo.AI stand at UK Construction Week in Birmingham, at the National Exhibition Centre (NEC), on 5 – 7th October, 2021.
Nothing like the Bubo.AI dbx Discount Solution is available on the market, which is why we are so excited to launch it at UK Construction Week, the premier expo for the construction and building sector in the UK.
Bubo.AI on Stand B639
Bubo.AI will be exhibited on stand B639, opposite the BMF Networking Area, at the NEC in Birmingham on 5-7 October. Come along if you can, and if you are already planning on attending, come and see us if you want to improve gross margins a minimum of 3%.
Visitors to stand B639 will be able to experience what it feels like to use the dbx tool by Bubo.AI, to put them back in control of complex, unmanageable discount structures. Bubo.AI is also organising a seminar on Tuesday afternoon at UK Construction Week where visitors can discover more about how dbx can transform their business.
And if you need another reason to visit our stand: customers can participate in a dbx competition to be entered into a prize draw for an Aston Martin DB9 track day, allowing them to experience what it really feels like to be back in control.
Introducing dbx by Bubo.AI: Revolutionary Discount Solution
dbx by Bubo.AI is already revolutionising how builders' merchants across Europe operate, where it has helped them achieve impressive growth in profit margin. Our dbx solution is currently being trialled by a number of UK merchants, already making a positive impact to profit margins whilst reducing overly complicated discount structures and systems.
Bubo.AI is a pioneer in advanced AI value-based pricing solutions for B2B clients. We work with construction merchants, wholesalers, and multi-billion dollar companies in the auto sector.
So confident is Bubo.AI in its dbx platform that it will offer its initial 'Data Discovery' stage free to visitors to the stand. This innovative tool identifies how many discount rules are applied, and how much additional profit is potentially available on each transaction.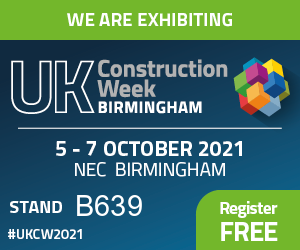 Advantages of using dbx by Bubo.AI
Companies on average are able to increase profit margins at least 3%, upon implementation of our innovative solutions. For example, if you are turning over £10 million in profit, an extra 3% could increase that a further £300,000.
With the new dbx tool by Bubo.AI, builders' merchants will finally have the data-driven power at their hands to bring order back into their discounts. This allows branches to fully understand discounting, and then use this information to apply them in more impactful way, to generate more profits from every transaction possible.
"We are encouraging as many merchants as possible to visit our stand B639 and experience what it feels like to be back in control of complex discount structures", said Alan Timothy, CEO of Bubo.AI. "The capabilities of our dbx AI discount management means it 'learns' what worked – profit improved – and what didn't – no impact on profit – and makes adjustments for future transactions. Ultimately, it has the ability to optimise the profit of every customer purchase."
Alan added: "Our Bubo.AI dbx platform is user friendly and can be deployed and generating improved margins in just a few weeks. We are already a strategic technology partner for merchant groups in Europe and are looking to raise awareness of our price recommendations and analytics to UK customers."
Bubo will be formally unveiling the Bubo.AI dbx discount management platform at UK Construction Week, NEC in Birmingham, 5-7 October.
If you want to book a place at the Bubo.AI seminar on Tuesday, October 5th at 2 pm, email; hello@Bubo.ai
Find out more about Bubo.AI dbx AI-powered discount management, visit: bubo.flywheelsites.com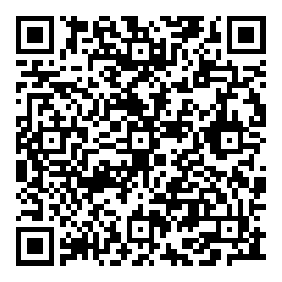 Bubo.AI: Find out more about our cutting-edge award-winning AI solutions, that will help companies generate more revenue and higher profits, thanks to our customer value-based pricing products and services.