Bubo.ai is committed to finding the profit companies do not know can be theirs.
We use a combination of business experience, advanced AI technology and data driven insights to maximize your profits.
Our AI, developed by world renowned experts, has proven successful in many business sectors. 
The Bubo.ai solution enhances team productivity without impacting management or resources.
No changes to your ERP makes it easy for you to benefit in weeks
Our tools are implemented quickly and produce impressive, measurable results within weeks of execution.
Bubo offers a step-by-step methodology that is user-friendly, simple to execute and requires minimal training or changes to your systems.
Our "Why"
We are driven to uncover a company's profitability gems that are hidden because leaders don't understand, don't have time, or are overwhelmed by the complexity of data.
We are passionate about fueling a company's growth because we understand how data, business, and technology make a difference to generate profits.
Meet Our Price Optimization Experts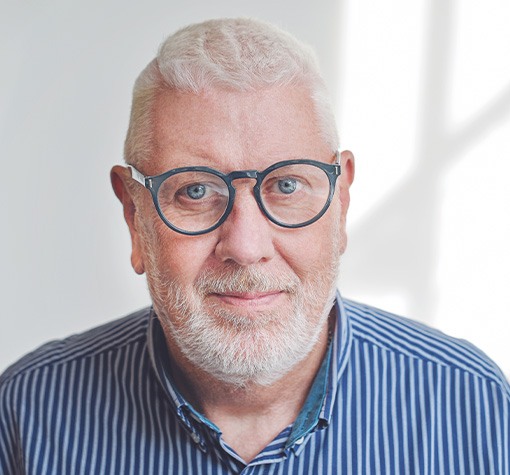 Alan Timothy is CEO and founder of Bubo.AI, providing the growth strategy and leadership of our UK and European operations and planning further expansion of the business to the U.S.
Since 1997, Alan has founded and sold three technology/data businesses, achieved ISO 9001 and 27001 accreditations and established distribution businesses in the USA, Europe, Africa and the Middle East. Alan has degrees in Microbiology, Medical Statistics and an MBA in International Business. He has been awarded Fellowships from Teesside University and National Innovation Centre for Data (Newcastle University).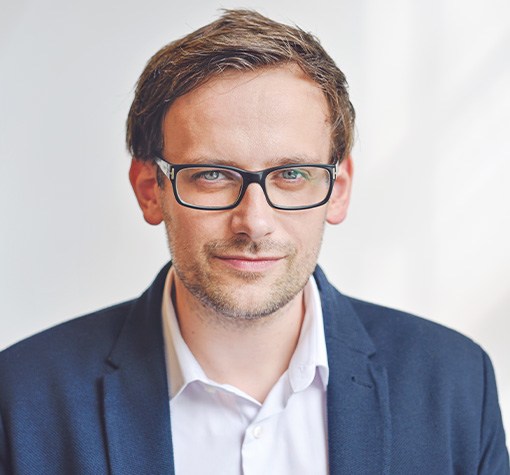 Customer Success Director
Marcin Lisowski is Bubo.AI's Head of Data Analysis and Customer Success Director. Focused on the UK, while establishing our operations in Europe as the business continues to grow.
Marcin has a history of successful implementation of innovative pricing and stock profiling solutions across Europe. He is experienced in the development of strategic AI frameworks, improving business operational efficiencies and increasing revenues and net profits. Most recently, Marcin led data and analytical transformation projects at LKQ, the Fortune 500 company.
Marcin has a degree in Logistic, Supply Chain and an MBA in International Business. He is currently completing his PhD with a thesis on the implementation of Advanced Analytics in business. Marcin was recently awarded a Fellowship from the National Innovation Centre for Data (Newcastle University).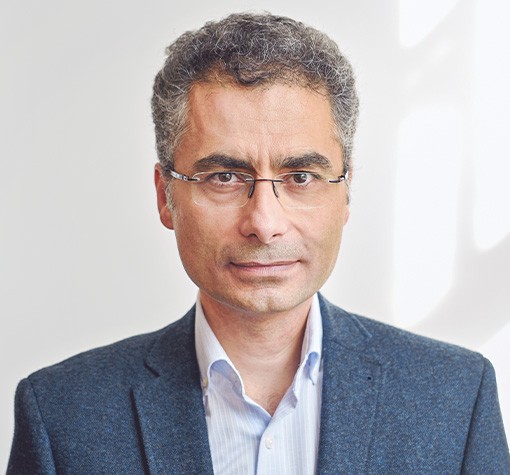 Chief Data Scientist
and Academic Advisor
Professor Huseyin Seker is a research-oriented and enterprise-focused academic and manager who is currently working as Professor of Computing Sciences and Associate Dean responsible for Research and Enterprise activities for the School of Computing and Digital Technologies of Staffordshire University in the UK.
He has both academic and industry experience in artificial intelligence, machine learning, data science and emerging & disruptive technologies/systems.
Huseyin has published over 100 peer-reviewed journal and conference papers, supervised and examined a number of PhDs in artificial intelligence, machine learning, data science and emerging & disruptive technologies/systems, and been involved with a portfolio of collaborative research, enterprise and teaching/learning projects of over £20M as PI, Co-I and international researcher in collaboration with universities and companies in the UK and abroad. He is one of the founding members of the Institute of Coding in the UK and lead its activities at Northumbria University until September 2019.

Huseyin achieved his PhD in Computer Science (Artificial Intelligence & Machine Learning) in Coventry University (UK) and previously worked as a Reader/Assoc Professor and Director of Enterprise & Engagement for the Department of Computer and Information Sciences of Northumbria University and Faculty Head of Research Operations for the Faculty of Technology at De Montfort University.
In addition to the academic conferences, he is regularly invited to deliver talks at industry-led events and to act as a judge for industry excellence awards.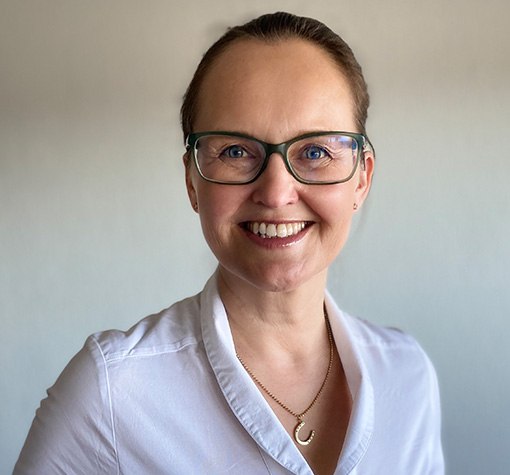 Carmen is responsible for leading the overall marketing and communications function for Bubo.AI.
She is focused on Germany, Austria and Switzerland as Bubo.AI's Country Manager of the DACH region.
Carmen has pursued an international career in B2B as International Product Manager and International Marketing Director in the building materials, packaging and other industries.
Carmen holds degrees in Philology and Communications from Salzburg University and Miami University in Oxford, Ohio, USA, as well as an MBA from INSEAD in Fontainebleau, France.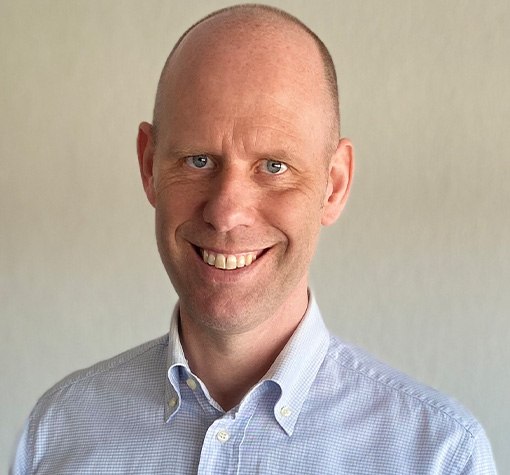 Magnus is Bubo.AI's Country Manager for the Nordic region, reponsible for business development in the entire Nordic area.
Magnus has extensive data-driven experience gained from his sales and export focused roles and positions such as General Manager and Managing Partner for B2B enterprises focused on the Nordic region and the UK.
Magnus holds a Master degree in Finance from the University of Borås, Sweden and a diploma in Advanced Strategic Management from IMD in Lausanne, Switzerland.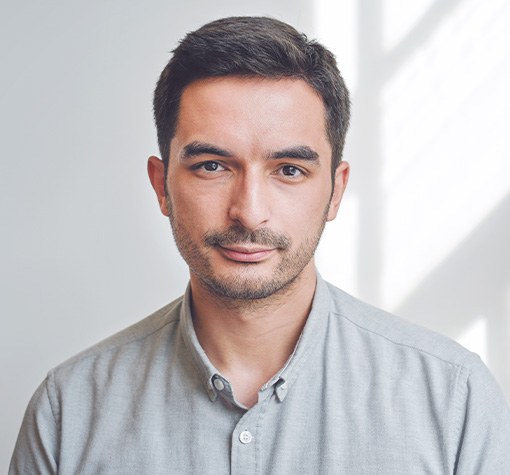 Furkan is an experienced researcher and Bubo.AI's lead data scientist.
Furkan has gained a variety of data focused and development skills through his previous roles which span deep learning, machine learning and web development.
Furkan holds a MSc and BSc degrees in Computer Engineering from Gebze Technical University in Turkey.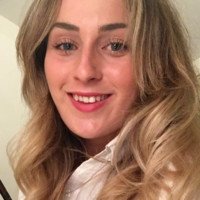 Sophie is our face and voice towards the customer, taking care of their daily needs in working with Bubo.AI.
In addition, Sophie supports us in building our social media outreach and our presence on business platforms such as LinkedIn.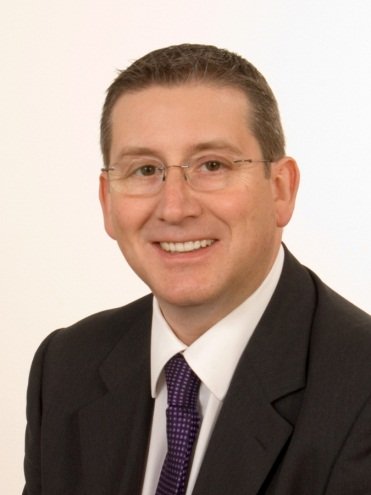 Graeme is Non-Executive Chairman and is a Chartered Accountant with extensive experience in corporate finance. Graeme has experience as FD of a PLC and in growing High Tech businesses.
Subscribe to receive our latest insights straight to your inbox