On October 18th 2019, Bubo.AI was selected to present our pricing solution at the appliedAI Ecosystem Meetup, in Munich, Germany.
---
Hosted by appliedAI, part of the UnternehmerTUM — one of the largest innovation centers in Europe — the second appliedAI Ecosystem Meetup, was attended by over 120 participants.From academics to industry leaders and fellow innovators in AI, the meetup at the Linde Agora Business site in Pullach, Munich was an exciting event to share what we are doing, the results we've already achieved, and our vision for the future of pricing.
WHY WE ATTENDED THE APPLIEDAI ECOSYSTEM MEETUP
It was an excellent opportunity to present to a wide range of companies, including those that have the same challenges as clients we have already worked with. Also at the meetup were senior representatives from European corporate giants, including Daimler AG, MunichRe, Ericsson, Bosch, and many others.
Our Founder-CEO, Alan Timothy presented, with Carmen Bischof (Country Manager, DACH), and Magnus Johansson (Country Manager, Nordics) playing key supporting roles at the event.
The Bubo.AI pitch was well received. Printed articles were handed out in quick succession, in German and English, with many attendees wanting to know more and find out how Bubo.AI could help them increase profit margins.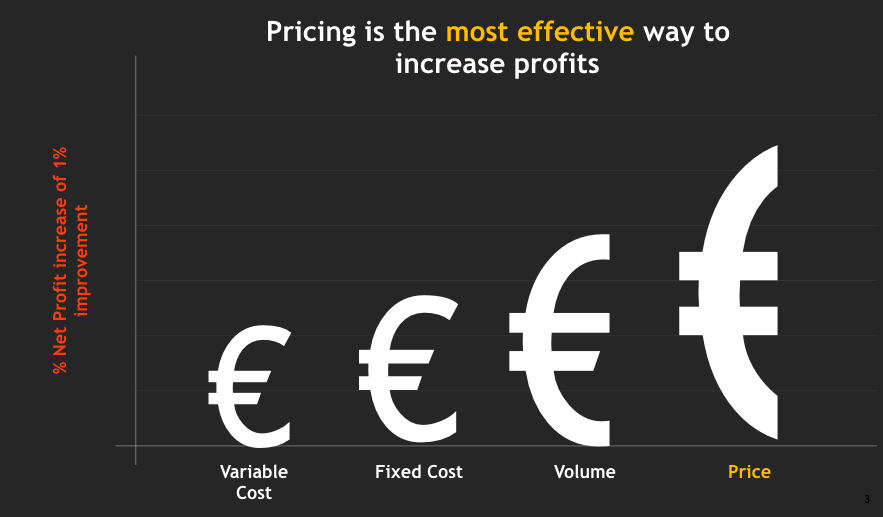 Alan outlined some results; A UK-based distributor with tens of thousands of product ranges, was suffering profit erosion. Bubo.AI improved net margin 45%. For a European wholesaler, the impact was 19% higher profits in only 9 weeks.
The event also gave us a chance to engage with some interesting keynote speeches and workshops. Keynotes were held by Matthias Bethge from Eberhard Karls Universität Tübingen and Sébastien Schikora from Konux.
MunichRe, Linde and Ericsson shared impressive insights into their AI use cases and operations followed by a panel discussion with Sandor Albrecht (RISE) and Stina Lantz (Ignite Sweden) on international differences in AI adoption and opportunities to drive the adoption of AI in Europe together.
It was a successful event, and chance to launch amongst potential clients, industry leaders, and academics in the field. Our country managers are already exploring new working relationships in Germany the Nordic region, and we look forward to attending again in 2020.
Do you want to get your pricing strategy ready for 2020? Contact us today.